Dung Beetle Magazine Spread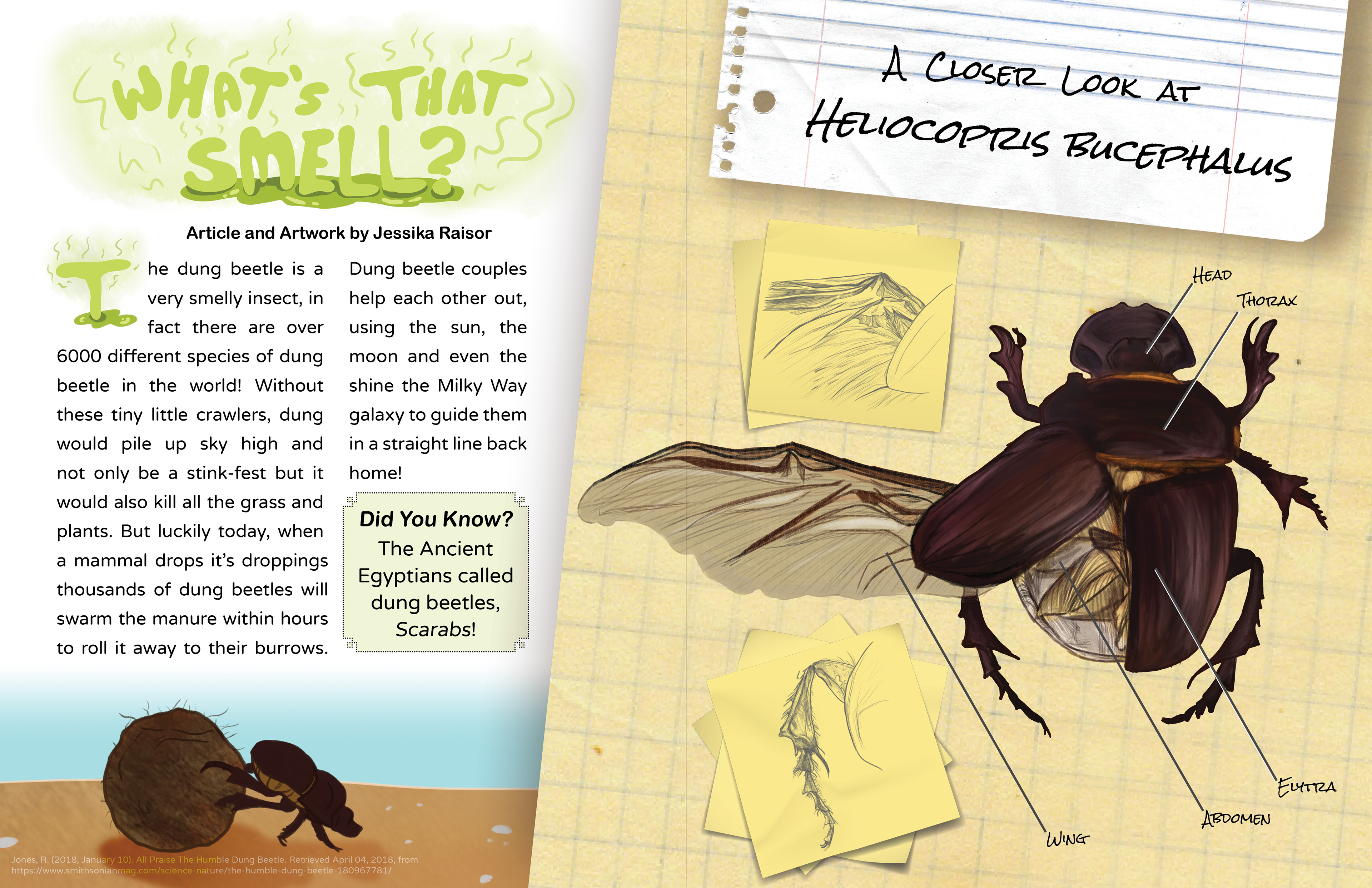 A mock magazine 2 page spread featuring everyone's favorite insect.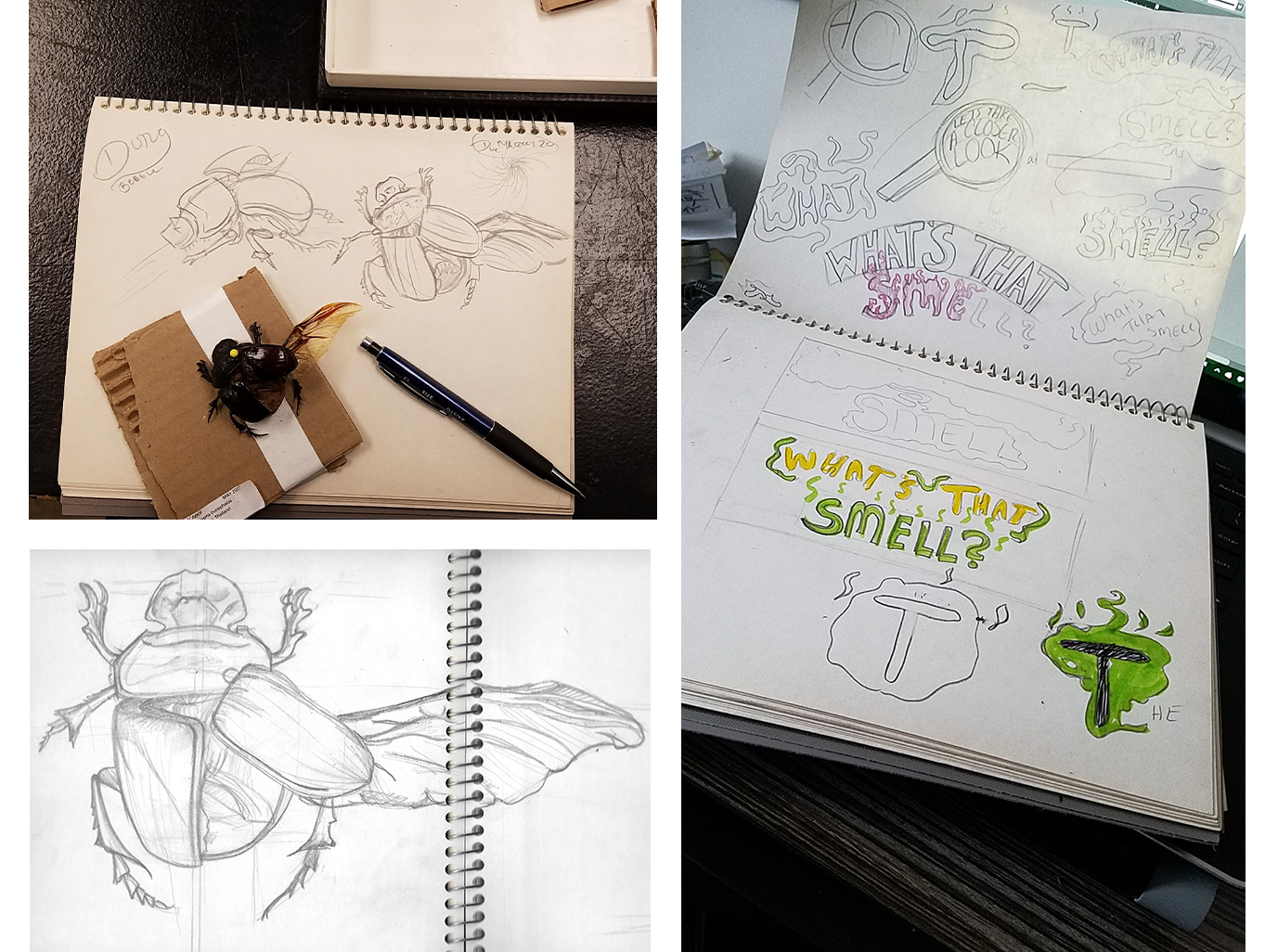 I started the project by pinning an actual dung beetle specimen (her name was Lady). I did some basic free hand sketches and experimented using a Camera Lucida to get the final pencils. I ended up drawing the final art by eye.
I also sketched out possible titles and lettering for the final magazine spread.
Close Ups of the Close Ups