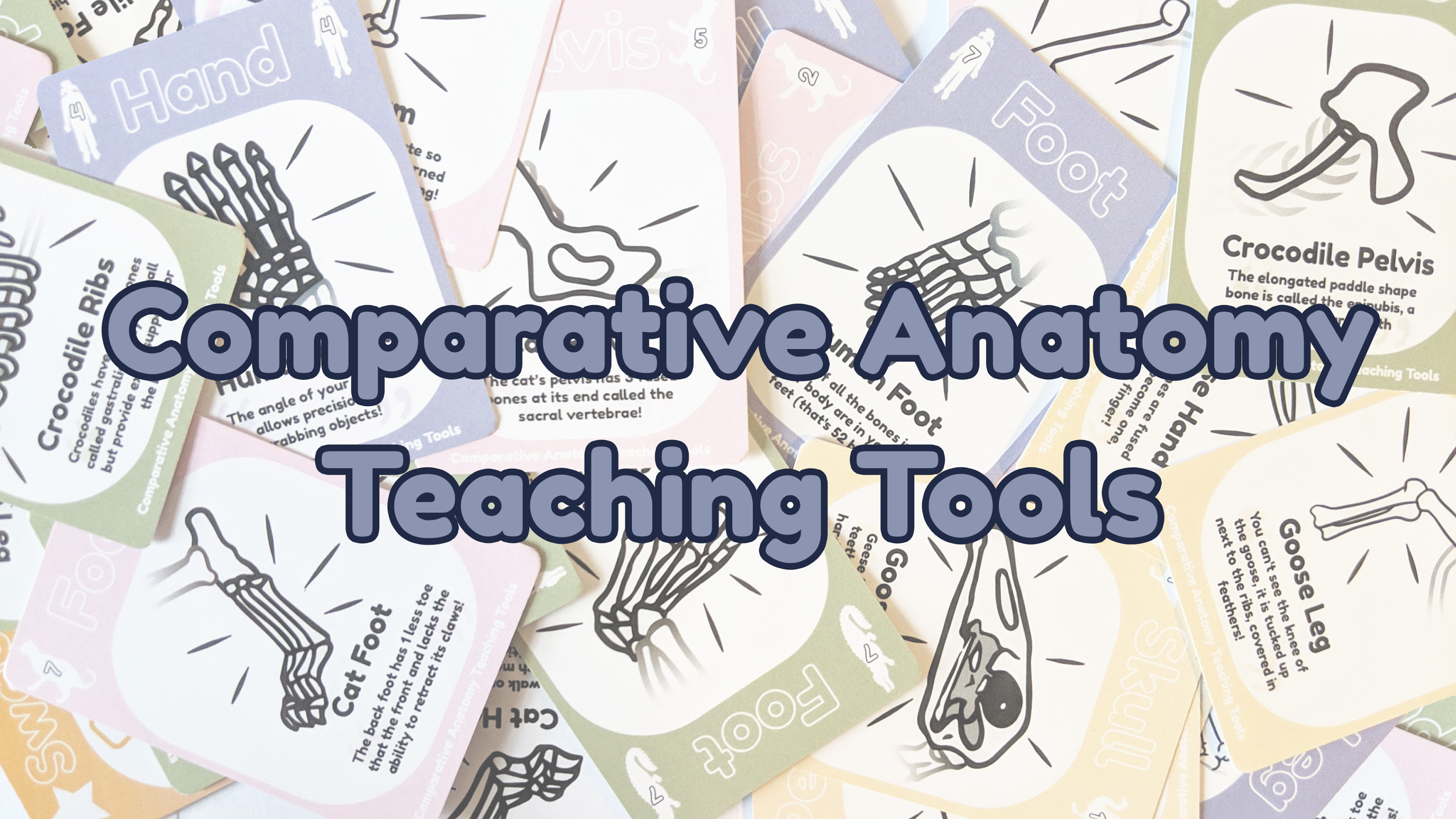 Comparative Anatomy : The study of different body structures across species 
The Comparative Anatomy Teaching Tools are fun and engaging ways to learn comparative anatomy in the classroom. The following are the first set of tools created, a card game.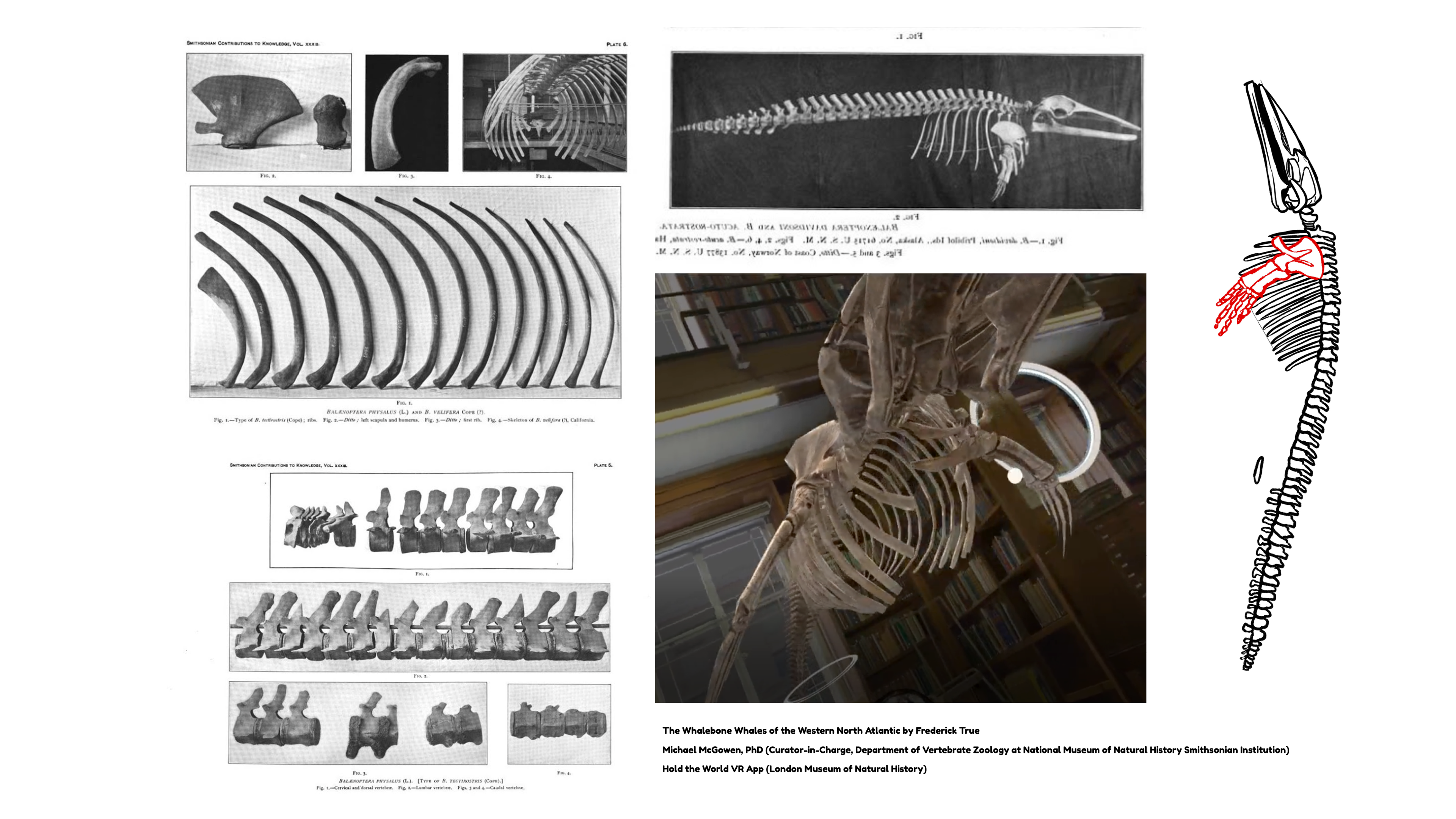 Before I could draw the many skeletons for this project, I had to research them to make sure they were accurate. I was as extensive as I could be and reached out to curators at the Smithsonian for resources. The above are images from a book on whales that was recommended to me by Dr. Michael McGowen.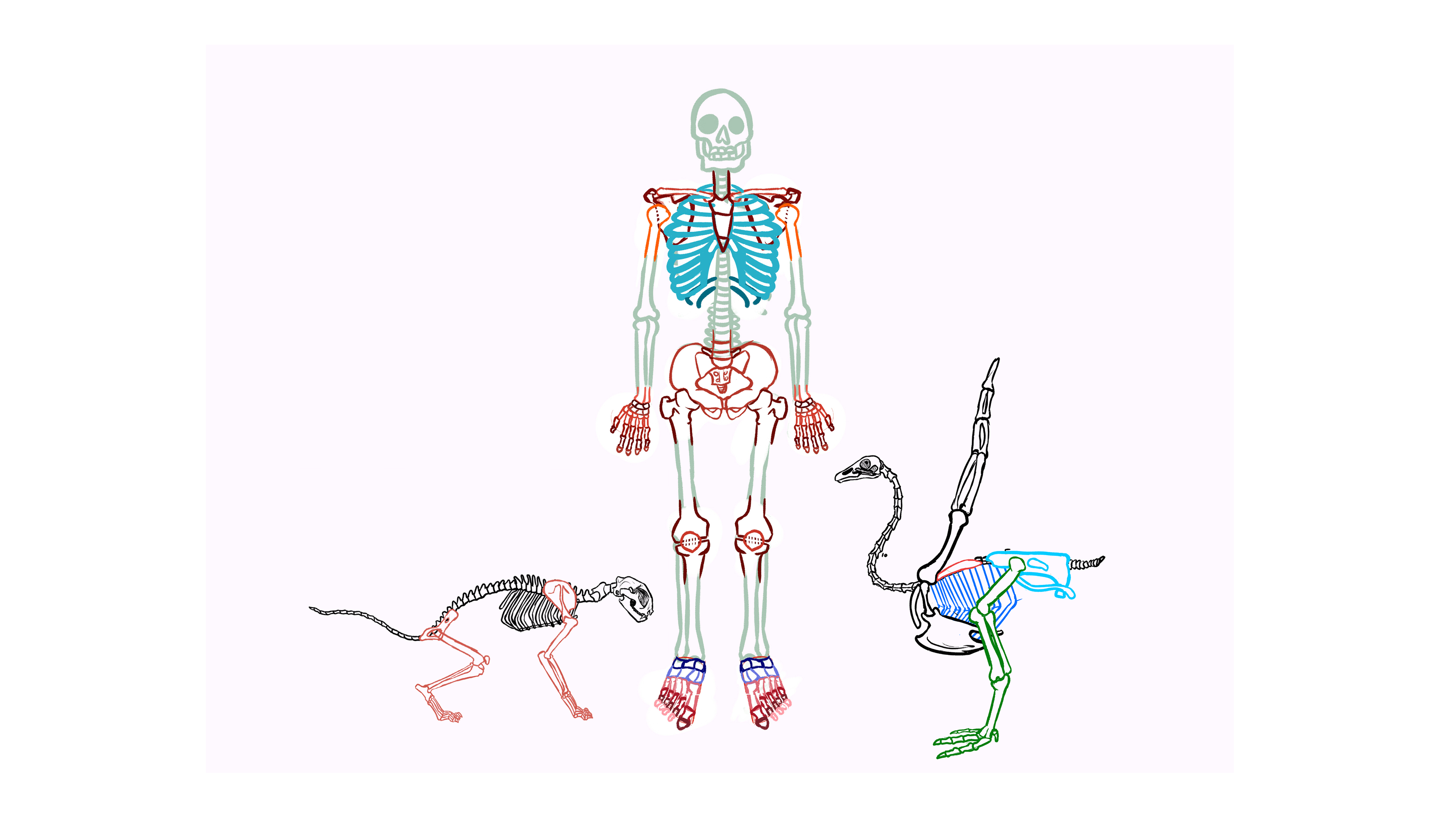 Once the research was done I began sketching the skeletons. Above are my initial sketches for the cat, human, and goose. Once initial sketching was done I sent the sketches to be reviewed for accuracy, both by scientists and by scientific illustrators.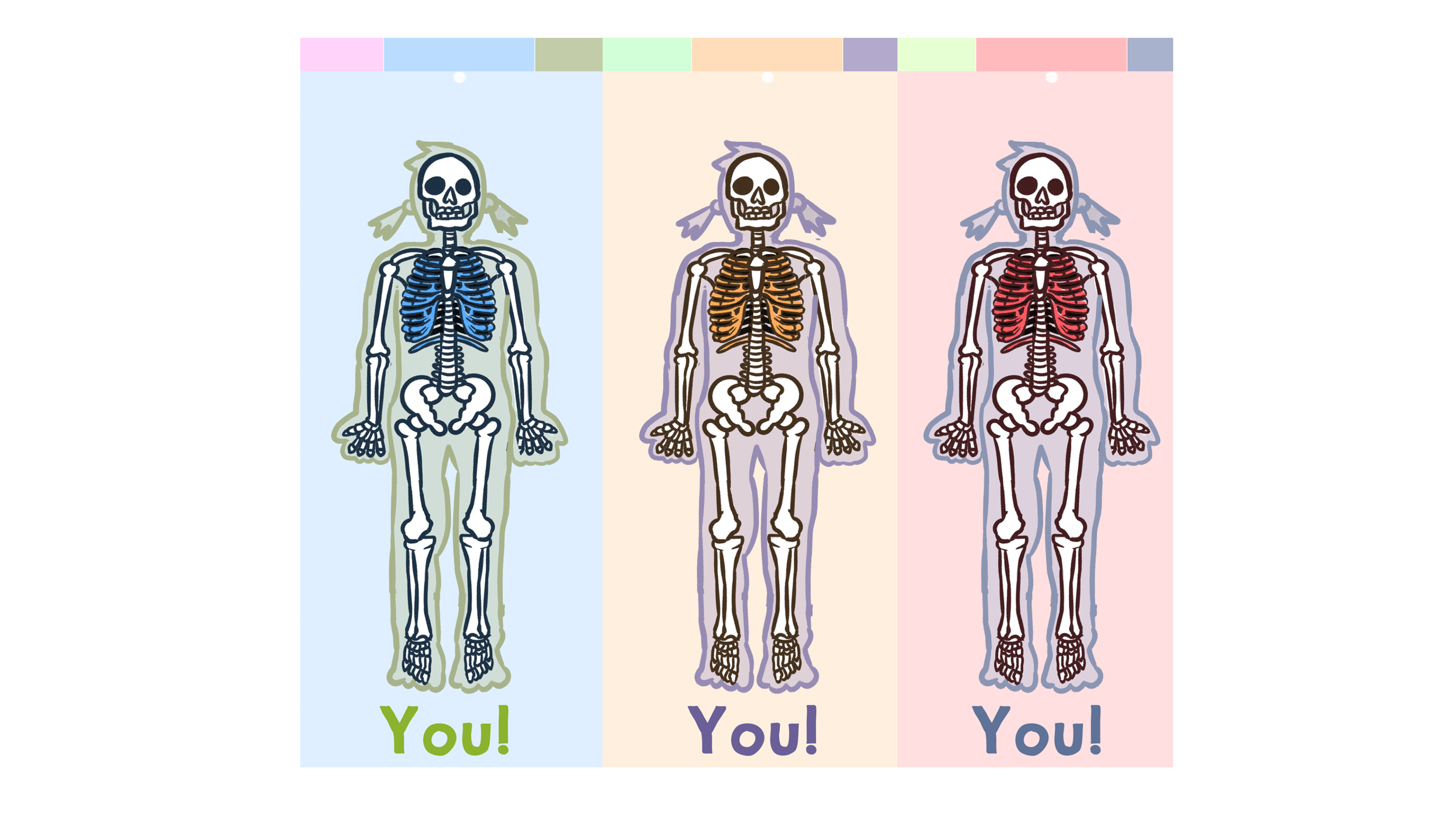 As the art was being made I started doing color and style tests. These are some of my early explorations. It was important to me that the game still read if the player was color blind so I ran every palette and color choice through an online filter to make sure they were all distinguishable by value and by color. I also created a "print-friendly" version of the cards as well with no color just solid black/white.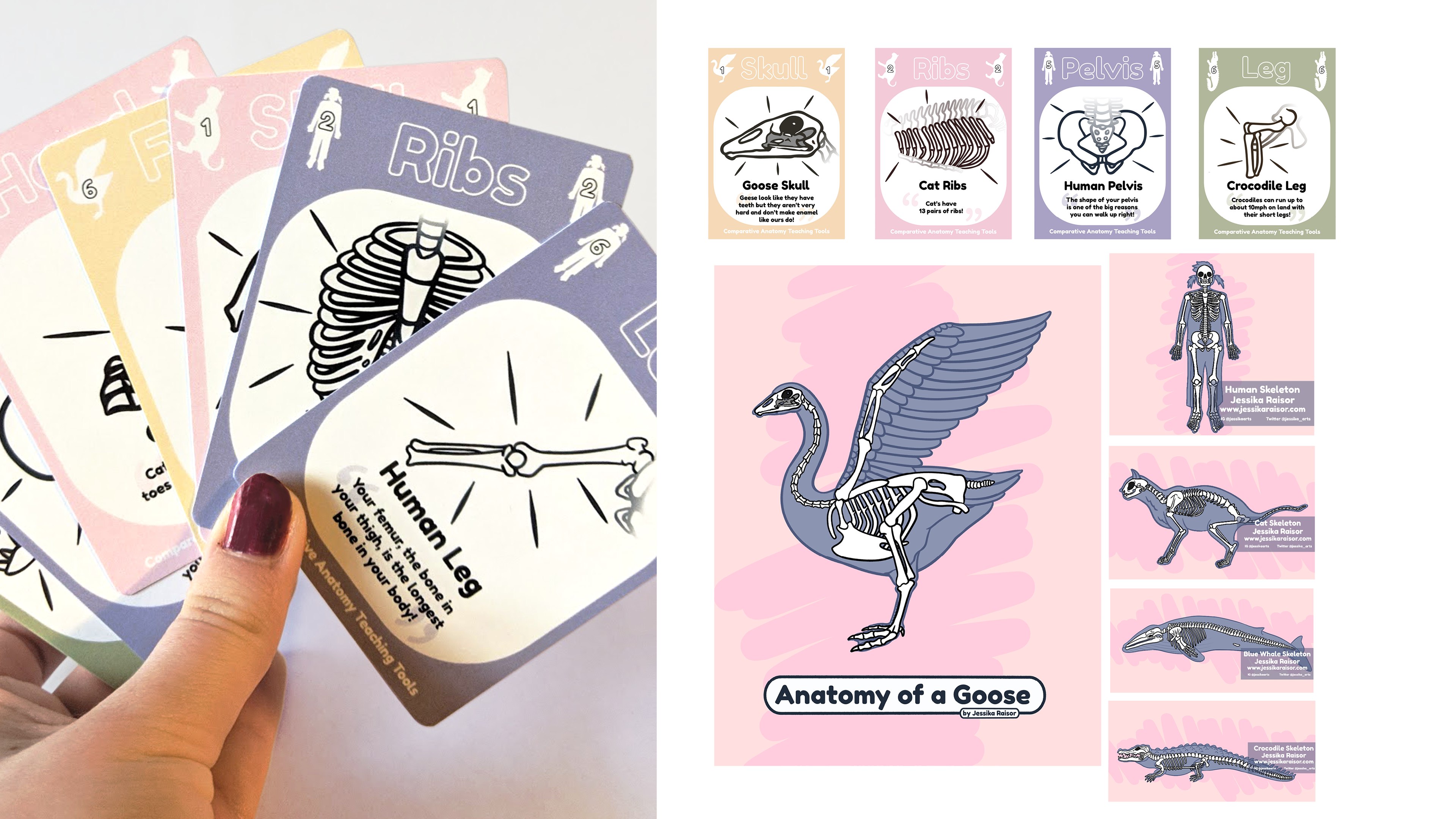 The final product ended up being a fully playable card game! The goal of the game is to build a full skeleton in your deck by trading the same type of bone with other players . The game is currently being playtested in several different environments, in schools, outreach events, and camps. 
I also had each skeleton be a standalone illustration on its own. 
The CATTs project still continues and by Summer 2019 there will be an interactable website as well.
If you are interested in having the printable copy to play with your kids, email me at jessikaraisor@gmail.com